World Ocean Journal
Volume 4
Released November 2017
WORLD OCEAN JOURNAL is an e-magazine on ocean culture and solutions to today's ocean issues. Each volume includes essays, interviews, art, exhibits, and more, profiling the vital impacts of the ocean on our lives. We are pleased to announce the release of Volume 4, 2017: OCEAN AND HUMAN HEALTH.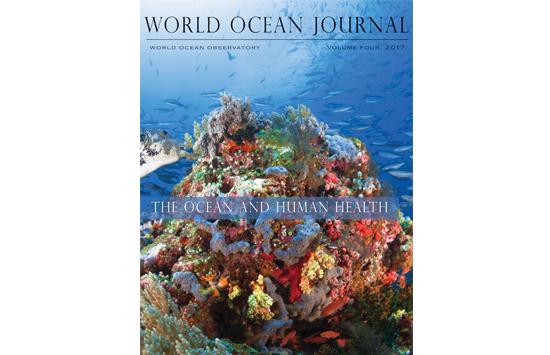 WORLD OCEAN JOURNAL Volume 4
OCEAN AND HUMAN HEALTH
Released November 2017
< high quality download (spreads, 30mb pdf)
< print version (pages, 30mb pdf)
< mobile version (4.6mb pdf)
PRINT-ON-DEMAND
Available now. $15 plus $4 shipping. Full color, 91 pages, delivered to your door.
Contributors to Vol 4 of the WORLD OCEAN JOURNAL include:
< Arizona State University
< Atlantic Holdfast Seaweed Co.
< Chris Clarke
< Folia Water
< John Kerry, Secretary of State
< Sandra Kynes
< Iceland Ocean Cluster
< Jessica Macdonald
< Dr. Harshad Malve
< New England Ocean Cluster
< Ocean Health Index
< Peter Neill, W2O
< Robert Jones, Nature Conservancy
< Scripps Institution of Oceanography
< Scuba Diver Life
< Thor Sigfusson
< Dr. Gregory Stone
< Nishan Degnarain
< US Global Change Research Program
< Wallace J Nichols
...and others
View and download Volume 4 today
---
WORLD OCEAN JOURNAL Volume 3
WATER IS LIFE
Released December 2016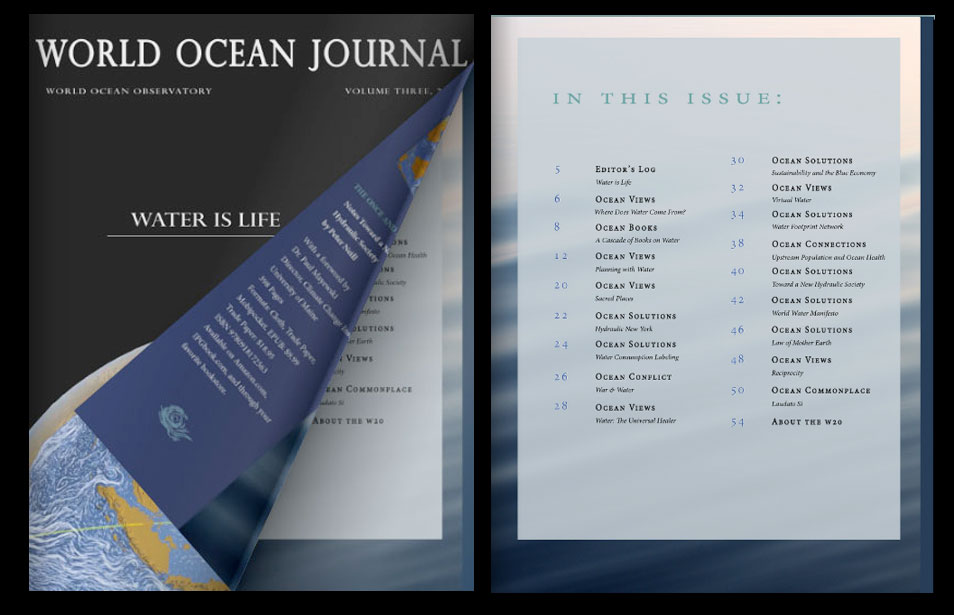 ---
WORLD OCEAN JOURNAL Volume 2
ISLANDS
Released June 2015
Download a PDF here. (file size: 23 mg)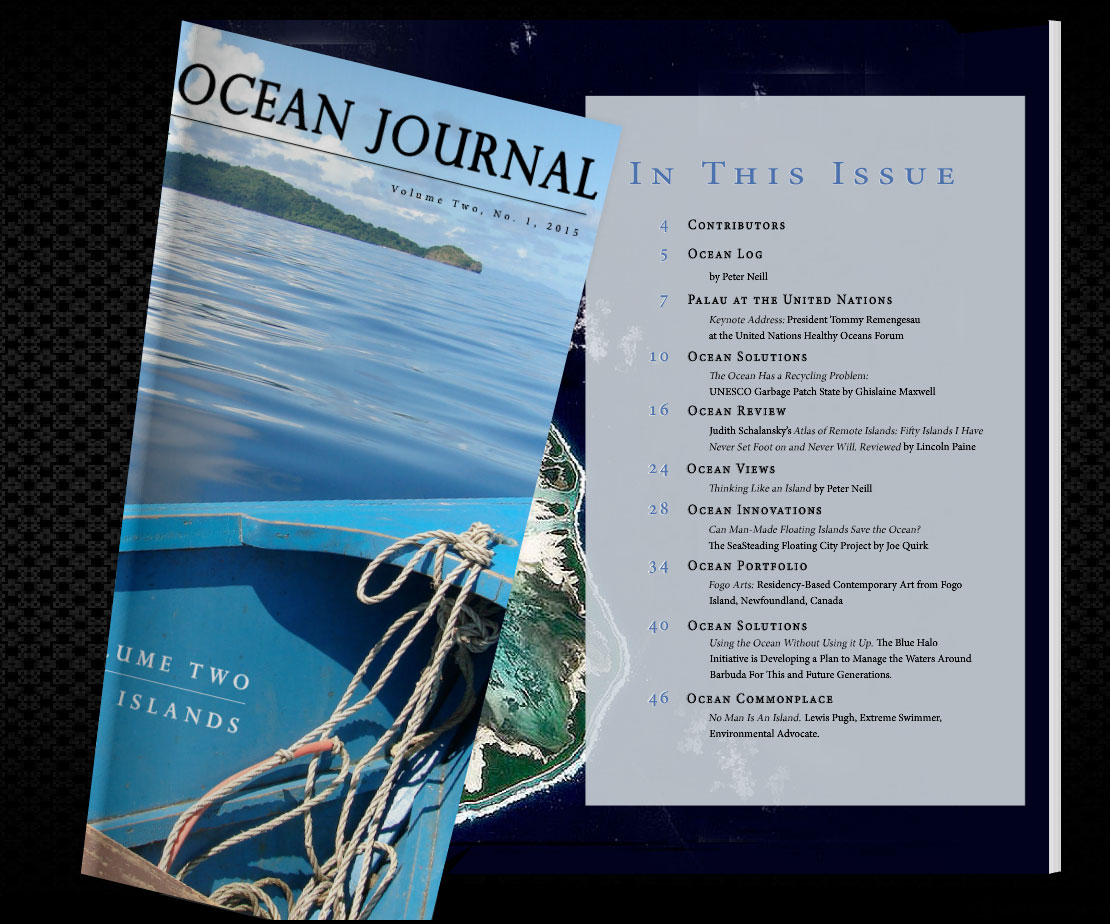 Contributors to Volume 2 of the WORLD OCEAN JOURNAL:
< Peter Neill: Thinking Like an Island
< Pres. Tommy Remengesau: Keynote at the UN Healthy Oceans Forum
< Ghislaine Maxwell: UNESCO Garbage Patch State
< Lincoln Paine: Review of Atlas of Remote Islands
< Joe Quirk & The SeaSteading Institute: Can Floating Islands Save the Ocean?
< Fogo Arts: Residency-Based Contemporary Art from Newfoundland, CA
< The Blue Halo Initiative: Barbuda--Using the Ocean Without Using it Up
< Lewis Pugh: No Man Is an Island
---
WORLD OCEAN JOURNAL Volume 1
(Released January 2014)
Download a PDF here. (file size: 23 mg)
Email director@thew2o.net with your reactions, comments, and suggestions. Thank you!