Western Illinois University-Quad Cities
Publications:
Editor of Aquatic Mammals
School Programs:
MS Program in Biology and Grad Certificate Zoo/Aquaria Studies wiith the Shedd Aquarium in Chicago and the Niabi Zoo in Coal Valley, IL.
Curriculum:
Classes taught on site and via CODEC distance learning between Moline, Macomb, and Chicago IL
Exhibits:
Use facilities at the Shedd Aquarium and Niabia Zoo for classroom and lab activities.
Study Collections:
Collection of midwestern mammals, birds, fish, herps, and invertebrates
Web Programs:
Many courses offered on Blackboard platform
Provide undergraduate and graduat students with classes and research opportunities associated with zoos and aquaria.

DISTANCE LEARNING RESOURCES
To support all educators and parents teaching from home in the weeks ahead, the World Ocean Observatory is pulling together a compendium of home-study tools and resources for teaching and learning about the ocean. These resources can be used by parents, schools, educators and others to address the educational gaps being created by local and national 'shelter in place' initiatives to help flatten the curve on the Covid-19 outbreak. This list of resources is a work in progress: please reach out if you have other key elements that we should be sharing with our global community.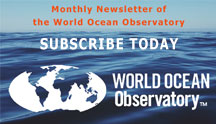 WORLD OCEAN EXPLORER 2020
With a game capable of reaching a global audience, WORLD OCEAN EXPLORER can expand interest in ocean issues and habitats, and excite students about the infinite possibilities associated with ocean exploration. LEARN MORE.