Institute for Science, Technology and Public Policy (ISTPP)
Street Address:
Texas A&M University, George Bush School of Government and Public Service, 4350 TAMU
The Institute for Science, Technology and Public Policy (ISTPP) is a nonpartisan, interdisciplinary public policy research institute. The Institute pursues a dual mission: the scholarly examination of public policy issues and the communication of research-based knowledge to the public and decision makers. It seeks to (1) conduct and facilitate interdisciplinary research required by today???s complex problems, and (2) enhance the university???s ability to communicate research findings in ways that have a positive impact on the policy process and the public???s understanding of science and technology issues. ISTPP interdisciplinary research projects focus on the ways that scientific and technological information is framed, processed, communicated, and received in complex systems and the policy implications of these processes. Projects have as their goal the development of theoretical and applied frameworks that integrate technical and policy data to provide more holistic assessments of problems and their potential solutions.
WORLD OCEAN EXPLORER 2021
With a game capable of reaching a global audience, WORLD OCEAN EXPLORER can expand interest in ocean issues and habitats, and excite students about the infinite possibilities associated with ocean exploration. LEARN MORE.
OUTLAW OCEAN MUSIC PROJECT:
A CROSSOVER BETWEEN MUSIC & JOURNALISM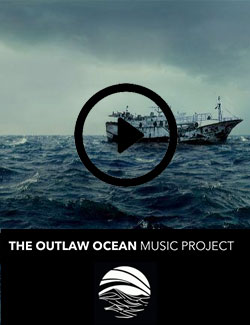 Take your pick: listen to ambient tracks, classical, electronic or hiphop. All music in this project is based on THE OUTLAW OCEAN, a New York Times best-selling book by Ian Urbina that chronicles lawlessness at sea around the world. The reporting touches on a diversity of abuses ranging from illegal and overfishing, arms trafficking at sea, human slavery, gun-running, intentional dumping, murder of stowaways, thievery of ships, and other topics. The music is an act of solidarity across geography and language, and an attempt at storytelling from written word to music. It is a captivating collection of inspired songs ranging from classical to hip hop.