Atmocean, Inc.
Street Address:
142 West Palace Ave. #301
Atmocean, Inc. is developing wave-driven ocean pumping systems to create upwelling of cold and nutrient-rich deeper water, with goals of widespread increase in primary production leading to enhanced fisheries; absorbing ocean dissolved CO2 and sequestering carbon; and, in tropical cyclone prone regions, reducing intensity by subjecting the storm to the cooler upper ocean.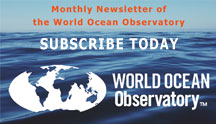 WORLD OCEAN EXPLORER 2020
With a game capable of reaching a global audience, WORLD OCEAN EXPLORER can expand interest in ocean issues and habitats, and excite students about the infinite possibilities associated with ocean exploration. LEARN MORE.