College of Oceanic and Atmospheric Sciences
School Programs:
Oregon State University College of Oceanic and Atmospheric Sciences (COAS) is one of the leading oceanography and atmospheric sciences institutions in the nation. Our scientific research productivity, the national and international reputations of our faculty and our success in obtaining external funding allow us to make significant contributions to global oceanographic and atmospheric sciences. COAS is a graduate research school and one of the 11 colleges at OSU in Corvallis, Oregon At COAS, we offer graduate research programs that include masters and doctorate degrees in oceanography (with optional concentrations in chemical, biological, geological, and physical oceanography, or an interdisciplinary combination of these concentrations), atmospheric sciences, and geophysics. In addition, we offer a masters degree in marine resource management. , http://www.coas.oregonstate.edu/index.cfm?fuseaction=student.main
COAS is internationally recognized for its faculty, research and facilities, including state-of-the-art computing infrastructure to support real-time ocean/atmosphere observation and prediction. The College is a leader in the study of the Earth as an integrated system, providing scientific understanding to address complex environmental challenges.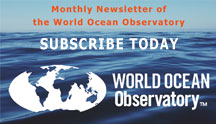 WORLD OCEAN EXPLORER 2020
With a game capable of reaching a global audience, WORLD OCEAN EXPLORER can expand interest in ocean issues and habitats, and excite students about the infinite possibilities associated with ocean exploration. LEARN MORE.