College of Oceanic & Atmospheric Sciences, Oregon State University
Street Address:
104 COAS Administration Building
To increase knowledge and understanding about oceanic and atmospheric sciences, helping Oregonians, the nation and the world respond to the challenges of a dynamic and changing Earth system.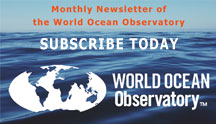 WORLD OCEAN EXPLORER 2020
With a game capable of reaching a global audience, WORLD OCEAN EXPLORER can expand interest in ocean issues and habitats, and excite students about the infinite possibilities associated with ocean exploration. LEARN MORE.