Federal Belgian Ministry of the Environment
Publications:
Papers on bioprospection & MPAs policy in Antarctica; web database on bioprospecting activities; progress reports on ship strikes with cetaceans (IWC)
Curriculum:
For Belgium: Committee for Environmental Protection National Contact point (Antarctic Treaty), CCAMLR Commissioner; IWC Commissioner.
Exhibits:
Scientific Adventures Parc (PASS): permanent exhibition on Antarctica., http://www.pass.be
Develop and implement a coherent and integrated environmental policy for Belgium in Antarctica and lead on conservation issues at the IWC (whales).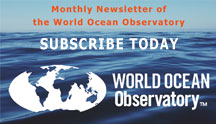 WORLD OCEAN EXPLORER 2020
With a game capable of reaching a global audience, WORLD OCEAN EXPLORER can expand interest in ocean issues and habitats, and excite students about the infinite possibilities associated with ocean exploration. LEARN MORE.