Gulf of Mexico Foundation
Publications:
News from the Gulf - quarterly online newsletter
School Programs:
Science & Spanish Clubs - a multicultural outreach program working to bring students in Texas together with students south of the border through science education., http://gulfmex.org/multiculture.htm
The mission of the Gulf of Mexico Foundation is to promote and facilitate conservation of the health and productivity of the Gulf of Mexico and its resources through education, public awareness, research, and leadership programs.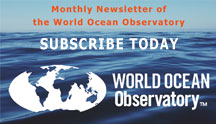 WORLD OCEAN EXPLORER 2020
With a game capable of reaching a global audience, WORLD OCEAN EXPLORER can expand interest in ocean issues and habitats, and excite students about the infinite possibilities associated with ocean exploration. LEARN MORE.