The Integrated Ocean Drilling Program (IODP)
Street Address:
815 Connecticut Avenue, NW, Suite 210
Publications:
Scientific Drilling--semiannual journal featuring reports on continental and ocean scientific drilling.
international research program dedicated to scientific ocean drilling using three platforms.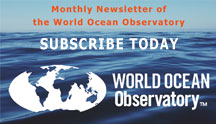 WORLD OCEAN EXPLORER 2020
With a game capable of reaching a global audience, WORLD OCEAN EXPLORER can expand interest in ocean issues and habitats, and excite students about the infinite possibilities associated with ocean exploration. LEARN MORE.