Olympic Coast National Marine Sanctuary
Street Address:
115 Railroad Ave. East, Suite 301
Exhibits:
The Olympic Coast Discovery Center is a high technology, small educational center. It features three interactive computer generated kiosks, a dive theater which shows footage of the Olympic Coast ocean floor, and various cultural and natural history displays., http://www.olympiccoast.noaa.gov/AboutUs/ocdcmap.html
To protect the Olympic Coast's natural and cultural resources through responsible stewardship, to conduct and apply research to preserve the area's ecological integrity and maritime heritage, and to promote understanding through public outreach and education.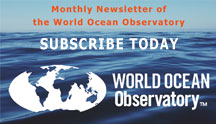 WORLD OCEAN EXPLORER 2020
With a game capable of reaching a global audience, WORLD OCEAN EXPLORER can expand interest in ocean issues and habitats, and excite students about the infinite possibilities associated with ocean exploration. LEARN MORE.