Petnica Science Center
Publications:
"Petnica" almanac (5,500 copies, bilingual) "Petnica Papers" (1,000 copies) "Web Odissey" (6,000 copies)
School Programs:
Advanced training through individual students' science projects, plus broad range of in-service teacher training in teaching methods.
Curriculum:
Hard Science, Life-sciences, Geo-sciences, ICT, Humanities, General science+research methodology, teching methods and teaching resource management
Exhibits:
Geology collection, Archaeology collection, Life science collections.
Study Collections:
Archaeology study collection of 450,000 artefacts (bone, stone, ceramics, metal) mostly from 40 Neolitic sites.
Promotion of Science and Technology among public schools through teacher training, educational campaigns, and students camps and activities.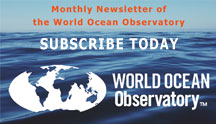 WORLD OCEAN EXPLORER 2020
With a game capable of reaching a global audience, WORLD OCEAN EXPLORER can expand interest in ocean issues and habitats, and excite students about the infinite possibilities associated with ocean exploration. LEARN MORE.