Pittsburg State University
Publications:
Online Learning Portal
Online Learning Guides include detailed descriptions of multiple programs and career paths, curriculum information, and a comprehensive outline comparison of their differences and similarities.
Learn more: https://degree.pittstate.edu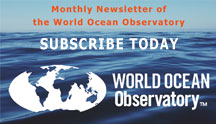 WORLD OCEAN EXPLORER 2020
With a game capable of reaching a global audience, WORLD OCEAN EXPLORER can expand interest in ocean issues and habitats, and excite students about the infinite possibilities associated with ocean exploration. LEARN MORE.