Port Townsend Marine Science Center
Street Address:
Fort Worden State Park,532 Battery Way,
Exhibits:
Our Marine Exhibits building on the pier houses a wide variety of intertidal plants and animals indigenous to Puget Sound. The aquaria, touch pools and hands-on exhibits are carefully designed to enhance visitors knowledge and understanding of local marine habitats. Friendly staff and volunteer interpreters will meet you at the door and guide you through this dynamic intertidal experience.
The Port Townsend Marine Science Center is an educational and scientific organization devoted to understanding and conserving our marine and shoreline environment. Through its various programs the PTMSC: Teaches respect for and stewardship of the myriad life forms in that environment; Creates active and involving educational experiences for groups, with a particular emphasis on youth; Offers professional development and curriculum design for teachers; Provides exhibits, programs, and publications featuring local marine and shoreline habitat, history, flora, and fauna; Encourages meaningful volunteer experiences in PTMSC activities; Provides citizen science opportunities for the general public; Partners and cooperates with other organizations dedicated to the conservation of Puget Sound and the NW Straits; Encourages understanding of and participation in local, national, and international decisions impacting the marine and shoreline environment.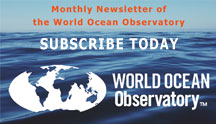 WORLD OCEAN EXPLORER 2020
With a game capable of reaching a global audience, WORLD OCEAN EXPLORER can expand interest in ocean issues and habitats, and excite students about the infinite possibilities associated with ocean exploration. LEARN MORE.