Tropical Audubon Society
Publications:
The Tropical Audubon Bulletin, the official newsletter of the Tropical Audubon Society, is published bimonthly and is available at www.tropicalaudubon.org.
Tropical Audubon?s purposes are conservation, education and enjoyment. We believe in the wisdom of nature?s design. We seek to foster ecological conscientiousness.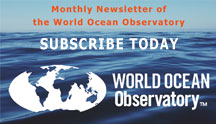 WORLD OCEAN EXPLORER 2020
With a game capable of reaching a global audience, WORLD OCEAN EXPLORER can expand interest in ocean issues and habitats, and excite students about the infinite possibilities associated with ocean exploration. LEARN MORE.