Climate Change Ocean Acidification
Categories:
Water Quality
Organization Name:
Blue Hill Consolidated
Location:
Blue Hill, Maine
Teacher:
Ms. Nell Herrmann
Classroom/Project team/names:
Science class, Blue Hill Consolidated
Email address:
nherrmann

[at]

bhcs [dot] org
Powerpoint / PDF / Zip / Document:

Global Climate Change_Ross-Stewart-8th.pdf
Powerpoint / PDF / Zip / Document:

Ocean-Acidification.pdf
Did you know that Earth's oceans are becoming more acidic? Students at Blue Hill Consolidated School in Blue Hill, Maine have been exploring this topic with their science teacher, Nell Herrmann.
To learn about the topic, students were given small coral fragments and asked to conduct a simple experiment demonstrating how acidic solutions affect marine organisms whose tissues contain calcium carbonate. Those animals, such as mollusks, corals, coralline algae, and pteropods, are most vulnerable to ocean acidification.
Following the demonstration, Blue Hill students worked with the Friends of Blue Hill Bay to collect acidification data on soft-shell clams (Mya arenaria).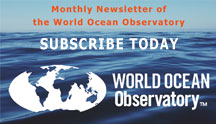 WORLD OCEAN EXPLORER 2020
With a game capable of reaching a global audience, WORLD OCEAN EXPLORER can expand interest in ocean issues and habitats, and excite students about the infinite possibilities associated with ocean exploration. LEARN MORE.