World Ocean Travel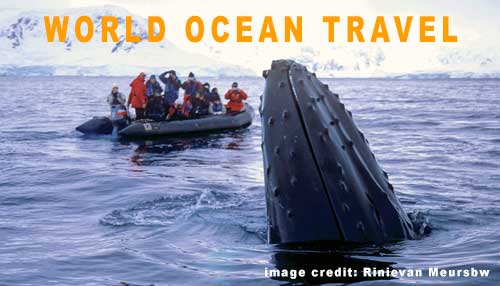 for Borton Overseas
The ocean provides a vast seascape for travel. Beyond the cruise ship there are other, more intimate, more environmentally sustainable ways to engage with the ocean. The World Ocean Observatory, in partnership with Borton Overseas, is providing a catalog of voyaging opportunities. For every Citizen of the Ocean who contracts for these voyages, a contribution will be made to the World Ocean Observatory.
---
---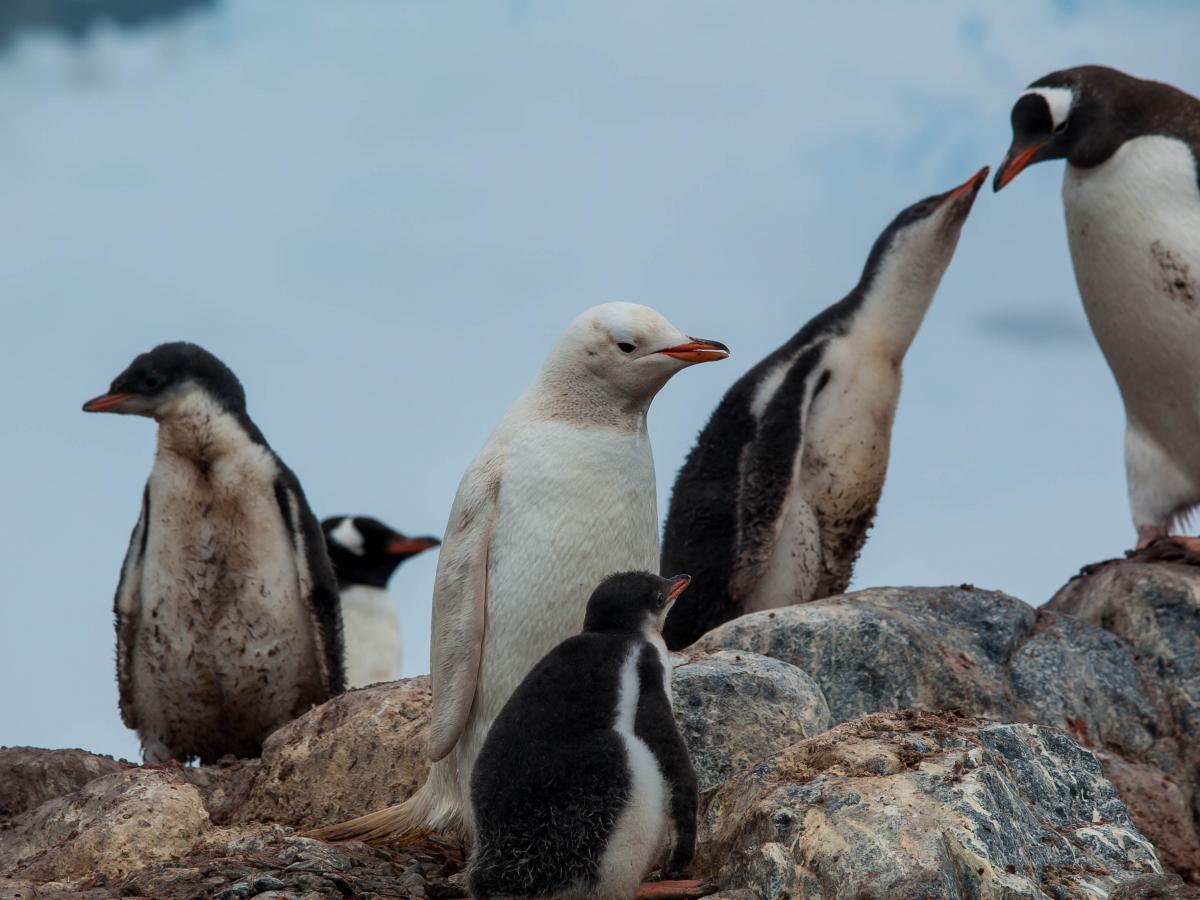 image credit: Borton Overseas
Water, Wildlife, and the Wonders of Antarctica
March 2019
What makes this trip to the end of the earth so special? A couple of things: March is an exceptional time to see the marine wildlife of Antarctica as species prepare for their migrations north. Additionally, this trip will offer insights into marine biology and citizen science programs. Experts will be on board to share their knowledge, including W2O's own Peter Neill Peter who will be the featured lecturer on this Borton Overseas trip. He will provide insights on what happens in and to Antarctica, and the ways in which the health of the continent impacts the entire planet. For every Citizen of the Ocean who contracts for a voyage with Borton Overseas, a contribution is made in support of W2O programs. Learn more.
Journeys
The MS Island Sky holds 100 passengers. This trip is scheduled for March 1 - 15, 2019. FMI or to talk to a specialist, contact Borton Overseas at 1-800-843-0602 or email info@bortonoverseas.com.
---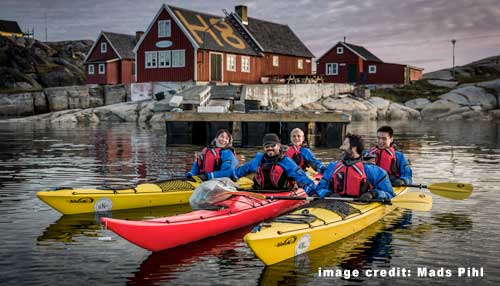 for Borton Overseas
Coastal Norway
The west coast of Norway, while stunning to see, is also a wonder of science and critical to the region. In a place where four major water masses meet it is a critical juncture impacting global climate. Here you can see the entire aquatic food chain up close; plankton up to minke and humpback whales as well as orcas.
Journeys
Board ship in Bergen and begin a 7 night sailing up and through the Norwegian fjords to Kirkenes (or vice versa). Imagine taking a RIB (Rigid Inflatable Boat) ride in the Lofoten Islands or searching for sea eagles or crabbing for the massive King Crab.
< Departures: Year Round
Spitsbergen
Sailing along the pack-ice of North Spitsbergen, will give you the best opportunities to spot the King of the Arctic. Sail to Raudfjord on the north coast of West Spitsbergen, a beautiful fjord dominated by spectacular glaciers and favored by Ringed and Bearded Seal. The cliffs and shoreline of the fjord also support thriving seabird colonies and surprisingly rich vegetation, which flourishes in sheltered spots. Polar bear are often seen here.
< Departures: April-October
< Itineraries usually last 7 days
Greenland
Greenland is its own definition of exotic – the modern Inuit culture has preserved much of its tradition, which relies on fishing and hunting, the loyalty and strength of the Greenlandic sled dog, and strong family ties. The scenery and history is spectacular – gigantic icebergs, the inland Icecap, abundant wildlife, picturesque fishing villages, Viking ruins and much more! A trip to Greenland is the adventure of a lifetime!
Journeys
Hotel stays in Ilulissat and Qaqortoq with a cruise along the West coast of Greenland offers unique experiences of the arctic nature and insight into the Inuit culture. Sailing along the coast of Greenland is a splendid way to meet the locals. Accommodation in modern outside cabins with private facilities. Along the way from Ilulissat in Disko Bay to Qaqortoq in South Greenland there will be plenty of time to relax and experience the beautiful and varied nature of Greenland. Longer versions of this tour are available, please inquire! < Departures: June-August
< Itineraries last 7 days or longer
Iceland
Explore Iceland's rich history, dating back to the Viking Age, its culture, and landscape, which is a vast lava desert encompassing active volcanoes and glaciers, geysers, geothermal hot springs and waterfalls. Exciting and unique outdoor adventures await you, including bird and whale watching, horseback riding, snowmobiling or 4 wheeling on a glacier, biking and hiking. Iceland also boasts the northernmost capital, Reykjavik, with excellent shopping, dining and nightlife, and you can relax and soak your worries away in the geothermal Blue Lagoon.

Journeys
Iceland Circumnavigation. Board ship in Reykjavik and begin a 10 day sailing around Iceland with plenty of opportunities to get off the ship and get up close to Iceland's natural wonders. Along with informative lectures and talks, whale watch from RIB (rigid Inflatable Boats) boats, seal watch by horseback and much, much more.
< Departures May-August
< Itineraries last 10 days
---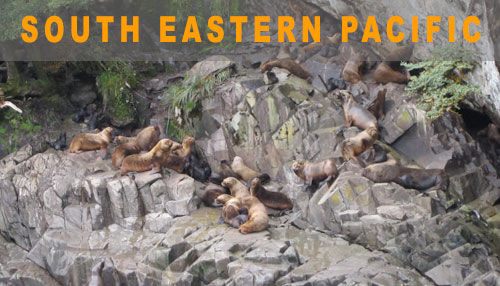 Image credit: Borton Overseas
Journeys
Cruise the Kaweskar Route which is 380 miles of uninhabited, untouched terrain, including channels, fjords, multicolored ice floes and the magnificent glaciers of the Southern Ice Field. Walk to their walls and moraines, watch them calve, and witness what very few visitors have done before you. We work with the only cruise company with permission to bring visitors to this area, with consent for shore landings to experience the Patagonian landscape up close, still pristine, wild and untouched by humans.
< Departures: October-April
< Cruise itineraries 3 days
< Can be combined with land programs for longer experiences
The Chonos cruise covers 800 miles for a magical encounter with the age-old ice formations of the San Rafael Glacier, sailing through awesome archipelagos, channels and gulfs to tour this incredible territory that includes the island of Chiloe and towns like Castro and the fishing village of Puerto Aguirre. Along the way see marine mammals, seabirds and more wildlife. This journey even includes a stop at the Fiordo Quitralco so as to enjoy the hot springs. Many opportunities to get off ship for excursions in this vast island-peppered sea.
< Departures: September-May
< Itineraries from 6 days
< Can be combined with other land programs for longer experiences
Tierra del Fuego/Magellan Strait/Beagle Channel
Journeys
The Ushuaia to Punta Arenas route shows you all the amazing beauty that the Patagonian region offers. During the trip enjoy the splendor and beauty of natural landscapes while experiencing a unique stay onboard a cruise designed with your comfort in mind. Embark on exciting expeditions through the astounding Patagonian wilderness for an exhilarating adventure.
< Departures September-April
< Itineraries 4 days (one way) or 7 days (round trip)

---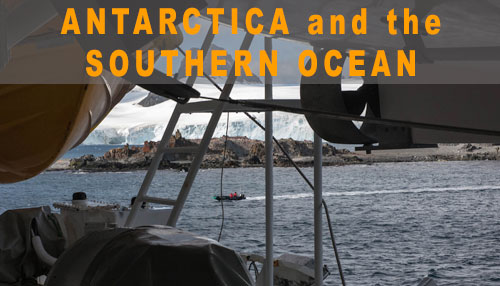 Image credit: Borton Overseas
Antarctica
The White Continent. A desert of ice and snow. Antarctica is home to an amazing array of life: many species of penguins and seals, birds and whales. It has been explored by some of the greatest names in discovery: Cook, Shackleton, Amundsen, Steger and Bancroft. Traveling here puts you on a very short list of people who have set foot on this continent. All along the way you will see throngs of seabirds and marine mammals. Ships also offer many on-board lectures and talks from experienced scientists and explorers of the area as well as many opportunities to take excursions on-shore to experience the wonders of the continent up close.
Journeys
There are a myriad of opportunities to explore Antarctica. The vast majority of travelers will board a ship in either Punta Arenas, Chile or Ushuaia, Argentina. Most often the first days you will cruise through fjords and through the famed Strait of Magellan and the Beagle Channel before heading out across the Drake Passage. Many cruises will make stops at either the South Shetland Islands or perhaps the Falklands. Learn more.
< Departures: October-March
< Cruise itineraries 10 days to 21 (14 days average)
< Fly-in options also available
---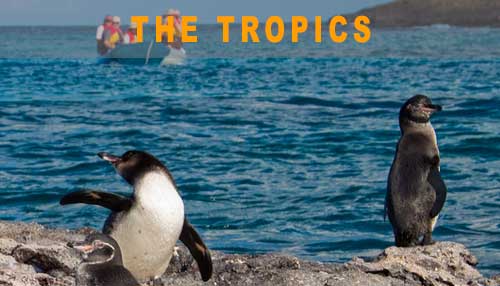 Image credit: Borton Overseas
Galapagos
Few places can claim to have changed the course of mankind. The Galapagos is one of them. It is here that a young Charles Darwin began to formulate his theory of life. And it's easy to see why. The volcanic archipelago of 18 islands is home to the famed Galapagos tortoise that can live for over a hundred years, a marine iguana found only here, the blue-footed Booby as well as many other unique species of birds –including a species of penguin! – and so much more. Straddling the Equator, the Galapagos are not only an Ecuadorean National Park but a UNESCO World Heritage site and biosphere reserve as well.
Journeys
Small groups is the name of the game in the Galapagos. Highly regulated, the Galapagos Islands mandate a 16-1 ratio of visitors to guide. That's why we use 16-person yachts for our cruising offerings here. Certified naturalist guides are top ranked, speak English and have wide experience and knowledge on the Galapagos Island topics such as wildlife, geology, marine life, biology, and more. At the end of every day, you will be able to share your daily experiences and get the guide´s briefing for the shore excursions of the next day. All excursions and activities are included. Zodiac rides, nature hikes, snorkeling and kayaking within the Galapagos National Park.
< Departures: Year-round
< Itineraries from 4 to 15 days
- - -