Distance Learning Resources for Parents
Last updated:
September 2021
< go back
---
Schmidt Ocean Institute Online Science Resources
Resources and online content ranging from robotics and engineering games to interactive science lesson plans and livestream deep ocean footage. #SchoolsOutScience
The Underwater World: Thriving Corals
A free online course for use in the classroom. Appropriate for middle school, high school and university students, this course takes students from photosynthesis, through polyps and reef types, to how to save the coral reefs.
NOAA Stay at Home Science Activities
NOAA's most popular educational resources for learning about ocean and atmosphere.
Conservation in the Classroom (virtual learning)
Bring conservation and science to life with virtual learning events featuring WWF experts, who share stories about protecting species and habitats around the world.
Dalhousie Ocean School Learn from Home
Every Monday the Ocean School will share a new week of content, essentially a week long lesson plan using their available resources. Every day will include a piece of media and a complimentary assignment all using an ocean lens to teach a variety of subjects, such as science, math, social studies, and language arts. Both educators and parents can use Ocean School with their kids at home and the content is appropriate for kids in grades 6 to 9. Ocean School is available in French, English and soon in Spanish.
Our Climate Our Future
A collection of videos, lesson plans and activities about climate science, impacts and solutions, is well-suited for distance learning.
Ocean Protection Advocacy Kids (OPAK)
Free Ocean Themed Webinardfree ocean themed webinars
OPAK will be offering free ocean-themed webinars starting on Monday, March 23rd going through Thursday, March 26th. The webinars will begin at 1pm daily and last roughly 45-60 minutes and will be streamed via Zoom and YouTube live. Webinar themes will include: plankton: What are they can why should I care about them? (Grades 6-12); Ocean Adaptations: Create Your Own Sea Creature (Grades 2-6); Marine Protected Areas: Why should we save the seas? (Grades 9-12); Ancient Tales: The Story of the Horseshoe Crab (All Ages).
World Ocean Video Channel
YouTube playlists include sustainability, culture, education climate, species and habitat, coral reefs, fresh water, deep sea, high seas, plastic pollution, adaptation, trade and transportation, ocean and human health, economics, energy, policy, people and the sea, biodiversity, and so much more.
Skype a Scientist
A cool program that's going to be offering more livestreams than ever in the coming weeks.
Atlantic White Shark Conservancy Story Hour
Live readings of shark stories each day this week via Facebook Live.
Texas State Aquarium
Free limited edition Aquavision distant learning series.
Scholastic Learn From Home
For families. Day-to-day projects to keep kids reading, thinking and learning.
Earth Echo
Virtual events with scientists and field trips around the world.
Education While Physical Distancing at Home
Social solidarity through educational programs
Deep Dive into the Ocean Ecosystem with Whales
A learning tool about whales, interconnected species and organisms, climate change and humanity. A Cape Breton University Senior Seminar Community Action Project. Modules 1-22

AN APP FOR THE OCEAN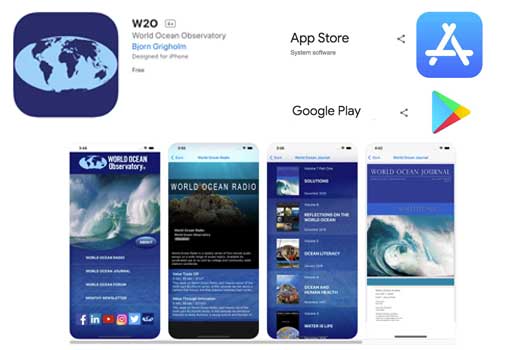 We have a NEW APP to showcase W2O programs and offerings. Download the app for free today on the App Store by searching for "W2O". With the app installed you'll have access to our weekly World Ocean Radio broadcasts, each issue of the World Ocean Journal, updates to the World Ocean Forum blog, access to these monthly newsletters, and more—all in one easy-to-use app! We hope you'll download today, RATE AND REVIEW on the App Store, and let us know how it works!
THE ECONOMIST GROUP'S
WORLD OCEAN SUMMIT ASIA-PACIFIC


Investing in the Blue Economy
December 6-10, 2021
The W2O is pleased to be an Association Partner for the upcoming World Ocean Asia-Pacific. The agenda will provide the platform for nuanced conversation and tailored discussion to catalyze the blue economy in the Asia-Pacific. We will support the December summit throughout this year by sharing event details, research, reports and news as it relates to the World Ocean Summit.

SUPPORT W2O WHEN YOU SHOP ONLINE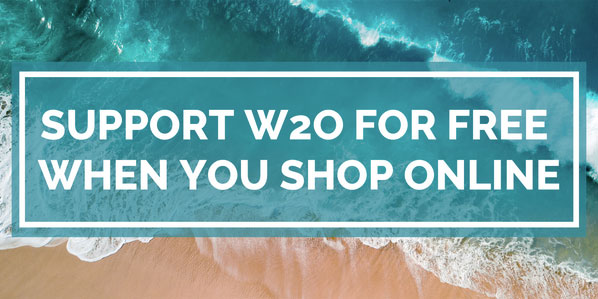 GreenH2O Rewards is a free browser extension that gets 30,000+ stores to contribute part of your purchase price to water-related charities. When you join through our referral link, you'll automatically be supporting W2O, at no extra cost, when you shop online. GreenH2O Rewards extension will also save you money by automatically applying the best discount code for you when you're checking out. What could be better than saving money and helping save the ocean?
* GreenH2O Rewards will never collect your personal information nor sell your data.
OUTLAW OCEAN MUSIC PROJECT:
WHERE MUSIC MEETS JOURNALISM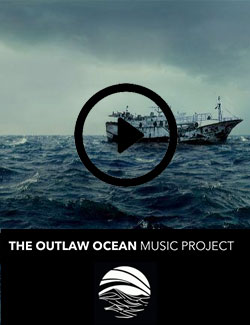 All music in this project is based on THE OUTLAW OCEAN, a New York Times best-selling book by Ian Urbina that chronicles lawlessness at sea around the world. The reporting touches on a diversity of abuses ranging from illegal and overfishing, arms trafficking at sea, human slavery, gun-running, intentional dumping, murder of stowaways, thievery of ships, and other topics. The music is an act of solidarity across geography and language, and an attempt at storytelling from written word to music. It is a captivating collection of inspired songs. Take your pick: listen to ambient tracks, classical, electronic or hiphop.