Our Ocean Space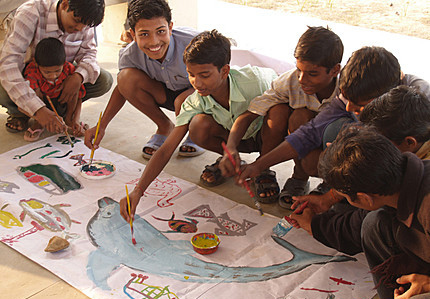 Welcome to OUR OCEAN SPACE, a web-based network for exchange of projects, art, audio-visual presentations, and other imaginative formats, created and uploaded by young Citizens of the Ocean to share with their counterparts worldwide. Teachers and students are invited to share their ocean-related projects with other classrooms, linking together young people through their understanding and interpretation of ocean systems.
Create and account/log in to submit projects and presentations in PowerPoint format, upload images to photo galleries, and link to video projects on YouTube. Each project will be marked as a DRAFT and will be posted to the site once it is reviewed by the W2O Editor for appropriate content. It is the responsibility of those submitting material to address copyright clearance for photographs, music, and other literary and graphic materials.
Would you like to contribute to our growing community of projects? Once you have an account with World Ocean Observatory, you can then add as many ocean-related projects as you'd like.