Today, one of the most startling manifestations of waste is the vast accumulation of petroleum-plastic thought to be no longer useful enough to even be recycled. Our landfills and beaches are littered with plastic, a material designed to last forever yet used each day for products and packaging that have no value at the end of their short life cycle. In this episode of World Ocean Radio, host Peter Neill will discuss the seemingly endless life of this swirling, slowly dissolving petrol-detritus and will explain how the particulate matter enters the food chain and affects us all.
_________________________________________________________________________
Peter Neill, Director of the W2O and host of World Ocean Radio, provides coverage of a broad spectrum of ocean issues from science and education to advocacy and exemplary projects. World Ocean Radio, a project of the World Ocean Observatory, is a weekly series of five-minute audio essays available for syndicated use at no cost by community radio stations worldwide.
Image: An Indonesian collecting plastic goods amidst a pile of rubbish. Ciliwung River, Jakarta, Indonesia.
Credit: Ardiles Rante
Reference from this episode:
< 5Gyres
< Great Pacific Garbage Patch

Helpful Links/Drivers for Change:
< Plastic Pollution Coalition
< De-Mystifying the Great Pacific Garbage Patch | NOAA Marine Debris
< Advocacy for Clean Water | Plastic Pollution

AN APP FOR THE OCEAN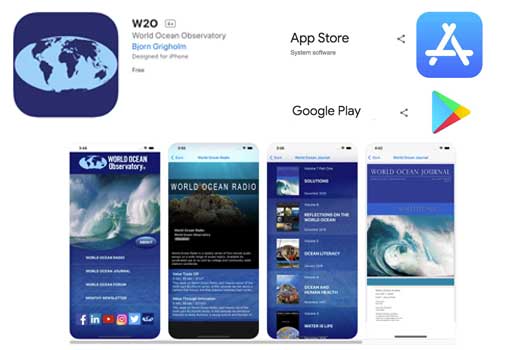 We have a NEW APP to showcase W2O programs and offerings. Download the app for free today on the App Store by searching for "W2O". With the app installed you'll have access to our weekly World Ocean Radio broadcasts, each issue of the World Ocean Journal, updates to the World Ocean Forum blog, access to these monthly newsletters, and more—all in one easy-to-use app! We hope you'll download today, RATE AND REVIEW on the App Store, and let us know how it works!
OUTLAW OCEAN MUSIC PROJECT:
A CROSSOVER BETWEEN MUSIC & JOURNALISM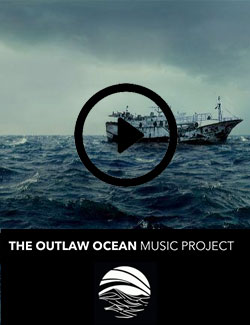 All music in this project is based on THE OUTLAW OCEAN, a New York Times best-selling book by Ian Urbina that chronicles lawlessness at sea around the world. The reporting touches on a diversity of abuses ranging from illegal and overfishing, arms trafficking at sea, human slavery, gun-running, intentional dumping, murder of stowaways, thievery of ships, and other topics. The music is an act of solidarity across geography and language, and an attempt at storytelling from written word to music. It is a captivating collection of inspired songs. Take your pick: listen to ambient tracks, classical, electronic or hiphop.