Strategic Oil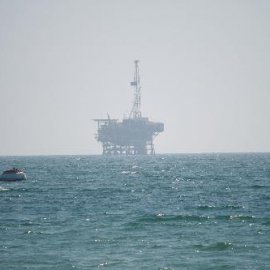 No place on Earth is immune from strategic oil. Technological advances have aided us in our objectives toward growth at all cost, and our capacity for consumption has led us beyond the point of unsustainable demand. In this episode of World Ocean Radio, host Peter Neill will discuss what lies beyond the conventional recovery for oil and gas: devastated landscapes abandoned to frack deposits below the ocean floor, energy companies competing for oil interests in the Arctic, despite the risks, despite the unproven technologies, despite the political and environmental efforts to protect the region. What price are we willing to pay for growth?
Image Credit: Maria Petueli | Marine Photobank
_____________________________________________________________________
Peter Neill, host of World Ocean Radio, provides coverage of a broad spectrum of ocean issues from science and education to advocacy and exemplary projects. World Ocean Radio is a weekly series of brief audio essays available for syndicated use at no cost by community radio stations worldwide. Contact us for more information or to become a broadcast affiliate.