Global Scenarios for the Future of Ecosystem Services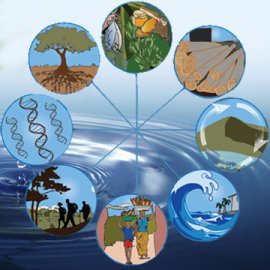 In this episode of World Ocean Radio, host Peter Neill examines a variety of ecosystem services scenarios that look beyond current models and may help to formulate a new value equation for the future benefit of humankind and for healthy, functioning ecosystems.
About World Ocean Radio
Peter Neill, Director of the World Ocean Observatory and host of World Ocean Radio, provides coverage of a broad spectrum of ocean issues from science and education to advocacy and exemplary projects. World Ocean Radio, a project of the World Ocean Observatory, is a weekly series of five-minute audio essays available for syndicated use at no cost by college and community radio stations worldwide. A selection of episodes is now available in Portuguese, Spanish, French, Swahili, and Mandarin, enabling us to reach 75% of the world's population. For more information, visit WorldOceanObservatory.org/world-ocean-radio-global.
Resources from this episode
< Ecosystem Services Journal
< Twenty years of ecosystem services: How far have we come and how far do we still need to go? (ScienceDirect.com)