RESCUE, part 17: Technology and the Ocean Pharmacopeia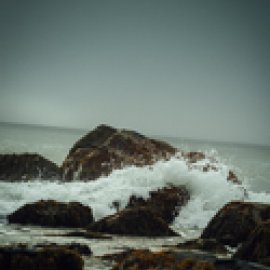 This week the multi-part RESCUE series continues with an examination of familiar products derived from the ocean that we use to support our ways of life, our well-being and our health: from vitamins and supplements to pain and cancer treatments. And we discuss the future of exploration and exploitation of resources as the bio-prospecting rush heats up. How are we regulating extraction from the ocean and seafloor? Who owns the proprietary rights to marine resources, and what criteria are applied to protect biodiversity, ocean ecosystems and future resource potential to revolutionize medicine and treat disease?

RESCUE as an acronym offers a plan for specific action and public participation: Renewal, Environment, Society, Collaboration, Understanding, and Engagement.
About World Ocean Radio
5-minute weekly insights dive into ocean science, advocacy and education hosted by Peter Neill, lifelong ocean advocate and maritime expert. Episodes offer perspectives on global ocean issues and viable solutions, and celebrate exemplary projects. Available for syndicated use at no cost by college and community radio stations worldwide.
Image
Photo by Tim Foster on Unsplash
@timberfoster