A weekly series of five-minute audio essays on a wide range of ocean issues from science and education to advocacy and exemplary projects, brought to you by long-time host Peter Neill. Available for RSS feed, podcast, and syndicated use at no cost by community radio stations worldwide.
| | | | |
| --- | --- | --- | --- |
| We live in a time when environmental regulations are being rolled back in the United States and beyond. As such, many environmental groups are turning to the law to enforce and uphold protections against industrial pollutants and fossil fuel activities such as hydrofracking that are harmful to the environment. In this episode of World Ocean Radio we share certain cases and suits brought against polluters by groups such as the Center for Biological Diversity, Our Children's Trust, and most... | On June 8th we celebrate World Oceans Day, an annual day set aside to recognize our relationship with the ocean through global connection. In this episode of World Ocean Radio we ask what Oceans Day is meant to do and question what it will take for the will of the people to translate into a voice for change toward a healthy ocean and a sustainable future. | Humankind has for centuries been connected to the cycles of the year for sustenance from land and sea. We have built our communities and our spiritual and social celebrations around the observations of the seasons and the changing light. In this episode of World Ocean Radio host Peter Neill discusses this rich history and today's troubling impacts of scale, global food production, climate change, and the resultant consequences of our consumption. And he praises the recent trends pointing toward... | On June 9th, 2018, a March For The Ocean (M4O) will take place in Washington, D.C. and in cities around the world. In this episode of World Ocean Radio we encourage listeners to gather in the nation's capital, to find a march in a city nearby, to organize, and to volunteer. We argue that we must declare, loudly and publicly, that the ocean will prevail and will continue to support us for generations to come if only we have the courage and the will to sustain it. |
| As humans migrate toward the coastal zone in the next 30 to 50 years, less seaside space will be available for us to enjoy, to entice our senses, and to rejuvenate our souls. In this episode of World Ocean Radio host Peter Neill outlines some of the sensate experiences that may be at risk of being lost if and when we are deprived of our connections to the sea. | On April 22nd we celebrated Earth Day, an annual day set aside to honor the environmental movement of the 70s to demand action for the health of our planet. World Ocean Radio decided to postpone talking about Earth Day this year in the hope that we might remind listeners that we must celebrate, speak out and stand up for the environment every day. | Ocean news is often bad news these days. We are bombarded with stories of pollution, overfishing, of sea level rise and the dire consequences of extreme weather and CO2 emissions. This week on World Ocean Radio, however, we're focusing on some good ocean news. In this episode we share some optimistic and encouraging headlines from the March/April issue of ECO magazine: a collection of stories highlighting progressive ocean solutions in the US and around the world. | Waste and waste management are new and increasing challenges in recent decades. How do we dispose of toxic waste, plastic packaging, electronics, and other discards of modern society? Where does it all go? In this episode of World Ocean Radio, host Peter Neill outlines current efforts to recycle and repurpose trash in efforts to slow the contribution to the waste stream, and he suggests some new ideas for turning waste into profit. |
| In this episode of World Ocean Radio, part 2 of a two-part series on environmental law, host Peter Neill provides a series of examples of systems we have in place to protect nature and its resources. These protections extend from international treaties to intergovernmental agencies and NGOs working to enact and secure maritime policies, governance and legal rights; and from law centers to the United Nations working to set standards for marine protections and indigenous peoples rights, and for... | Laws protect us from abuse, they preserve the stasis of systems, and they maintain stability and sustainability. We live in a time when the vast majority of the world's wealth is derived from the exploitation of natural resources, and there are laws and legal responses to protect those resources from corruption. In this episode of World Ocean Radio, host Peter Neill outlines a series of additional laws that are intended to protect Nature and its resources--water, fresh air, food, and all living... | A recent video showing a torrent of plastic rushing down a river in Guatemala prompted World Ocean Radio host Peter Neill to respond this week with a clarion call asking us to confront plastic pollution. In this episode he asks why, given our capacity for ingenuity, we currently lack the technology, motivation and incentive to clean up the plastic pollution problem plaguing the world ocean. | Aquaculture has long been a controversial industry fraught with conflict: waste and feed pollution, use of antibiotics, escape of genetically modified species, and more. But as seafood demand continues to grow unabated and overfishing practices continue, the farm-grown fish industry will continue to function as a response to that demand. In this episode of World Ocean Radio, host Peter Neill outlines a number of steps and improved technologies that have been employed to change the aquaculture... |
| World Ocean Radio host Peter Neill recently returned from the Economist World Ocean Summit in Cancún, Mexico where he gathered with 400 ocean leaders and decision makers to discuss ocean policy, strategies, research, exploration and innovation. In this 461st episode of World Ocean Radio he shares what was discussed at the summit but also what was left out: namely the global fresh water cycle and the ocean as a financial, political, social, and cultural system. And he shares a surprising... | The pursuit for oil continues, even as many alternatives emerge and investments are displaced. In this episode of World Ocean Radio, host Peter Neill discusses the various governments around the world doubling down on their search for and extraction of oil, even as the world appears ready to move beyond the investment toward cleaner technologies. | Early in 2018, BlackRock asset management chair Larry Fink issued a statement declaring growing public demand for companies to serve a social purpose. He asserted that, increasingly, both public and private companies must be able to explain their social and environmental impacts and be able to demonstrate leadership to drive prosperity and security--not just for their own investment returns--but for all. In this episode of World Ocean Radio, host Peter Neill hails this paradigm shift suggested... | Ocean technologies and exploration are expanding at a remarkable pace, giving scientists and casual observers more data by which to learn more about ocean systems, fish migrations, fisheries management, physics, biochemistry, weather, climate, ecosystems, and much more. In this week's episode of World Ocean Radio host Peter Neill examines sail drones, an emerging technology that offers ocean data collection that is flexible, cost effective, easily recoverable, easy to maintain, and re-... |
AN APP FOR THE OCEAN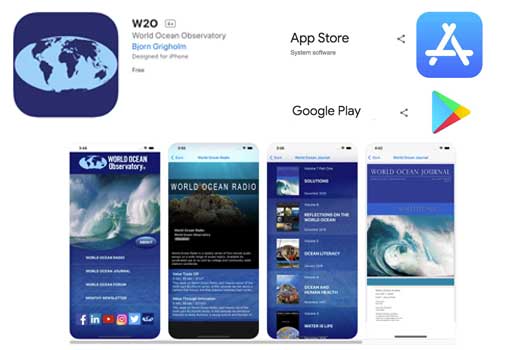 We have a NEW APP to showcase W2O programs and offerings. Download the app for free today on the App Store by searching for "W2O". With the app installed you'll have access to our weekly World Ocean Radio broadcasts, each issue of the World Ocean Journal, updates to the World Ocean Forum blog, access to these monthly newsletters, and more—all in one easy-to-use app! We hope you'll download today, RATE AND REVIEW on the App Store, and let us know how it works!
THE ECONOMIST GROUP'S
WORLD OCEAN SUMMIT ASIA-PACIFIC


Investing in the Blue Economy
December 6-10, 2021
The W2O is pleased to be an Association Partner for the upcoming World Ocean Asia-Pacific. The agenda will provide the platform for nuanced conversation and tailored discussion to catalyze the blue economy in the Asia-Pacific. We will support the December summit throughout this year by sharing event details, research, reports and news as it relates to the World Ocean Summit.

SUPPORT W2O WHEN YOU SHOP ONLINE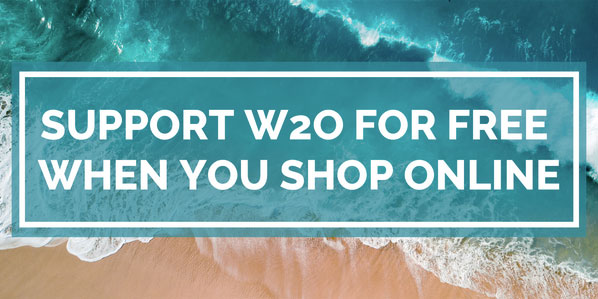 GreenH2O Rewards is a free browser extension that gets 30,000+ stores to contribute part of your purchase price to water-related charities. When you join through our referral link, you'll automatically be supporting W2O, at no extra cost, when you shop online. GreenH2O Rewards extension will also save you money by automatically applying the best discount code for you when you're checking out. What could be better than saving money and helping save the ocean?
* GreenH2O Rewards will never collect your personal information nor sell your data.
OUTLAW OCEAN MUSIC PROJECT:
WHERE MUSIC MEETS JOURNALISM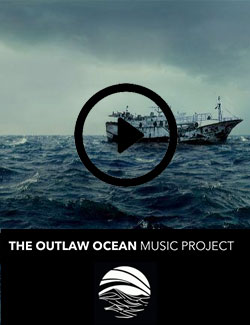 All music in this project is based on THE OUTLAW OCEAN, a New York Times best-selling book by Ian Urbina that chronicles lawlessness at sea around the world. The reporting touches on a diversity of abuses ranging from illegal and overfishing, arms trafficking at sea, human slavery, gun-running, intentional dumping, murder of stowaways, thievery of ships, and other topics. The music is an act of solidarity across geography and language, and an attempt at storytelling from written word to music. It is a captivating collection of inspired songs. Take your pick: listen to ambient tracks, classical, electronic or hiphop.