A weekly series of five-minute audio essays on a wide range of ocean issues from science and education to advocacy and exemplary projects, brought to you by long-time host Peter Neill. Available for RSS feed, podcast, and syndicated use at no cost by community radio stations worldwide.
| | | | |
| --- | --- | --- | --- |
| This week on World Ocean Radio we're discussing trophic cascade: an ecological phenomenon triggered by the addition or removal of top predators, involving changes in populations of both predator and prey through the food chain which often results in dramatic changes in the ecosystem. Shark, manta ray, totoaba, bahaba: all are aggressively harvested from the sea for their supposed medicinal properties and status. In this episode we ask listeners to consider this: if certain endangered species do... | As we are increasingly reliant on energy to power our grids, our devices, our batteries, our electric vehicles, our computers and our systems, the requirement for storage increases exponentially. We currently derive a significant portion of this energy storage from extraction--mining for rare earth metals and uranium. In this episode of World Ocean Radio we ask, "Where are the inventive and novel ways to generate energy and store it?" And in response we propose OTEC--ocean thermal energy... | "Mother Earth has the following rights: To life, to the diversity of life, to water, to clean air, to equilibrium, to restoration, and to pollution-free living." So states the Law of Mother Earth, a Bolivian law passed in December 2010 as a binding societal duty. Bolivia is the first country on Earth to give comprehensive legal rights to Mother Nature, and in this episode of World Ocean Radio we explore the language contained in the legislation and assert that Bolivia may be inventing a social... | With the Hearts in the Ice expedition set to begin one month from now, World Ocean Radio is revisiting a special episode dedicated to the upcoming 270-day exploration of the Arctic at the Bamsebu trapper's cabin in the high north. Hearts in the Ice is a citizen science initiative that Sunniva Sorby and Hilde Falun Strom will undertake next month as a means to create a global dialogue around changes in the Polar regions that impact us all. |
| How often do we think about what lies below the surface of the land, below the sea floor? This week on World Ocean Radio we're thinking about water and our reckless consumption of it for agriculture, industry, and what we consume for both our basic needs and for our survival. How long before we exhaust the supply? In this episode we discuss the value of water underland, the water melting from warming glaciers, from the ice cap, the surface water and the water from the aquifers, and we call for... | This week on World Ocean Radio host Peter Neill highlights the dark side of what happens at sea in the context of a forthcoming book by Pulitzer Prize winning Investigative Journalist, Ian Urbina. Titled "The Outlaw Ocean", this compelling new book profiles the most urgent ocean issues facing us today: illegal fishing, human and arms trafficking, slavery at sea, illegal dumping, piracy, and so much more. Ian Urbina has spent the last several years reporting on lawlessness at sea for #... | In this episode of World Ocean Radio we look back at the most egregious actions and decisions taken by individuals, corporations and governments that have led to the environmental crises we now face. The big offenders on the list include: the willful ignorance of the early science that foreshadowed what was to come, energy companies, corporate greed, CO2 emissions, fracking, fossil fuels, fertilizers, plastics, and our collective unwillingness to preserve natural systems for the future of all. | Visiting coastal graveyards in Ireland some years ago, World Ocean Radio host Peter Neill observed the many stones of sailors lost at sea and began to contemplate the coastal ports in the United States, and the ways that cities and ports alongshore honor--or forget--those who dedicated their lives to the seaborne pursuits of fishing, boatbuilding, the merchant trades, and international commerce. |
| This week on World Ocean Radio we're talking about solutions to the climate challenge by highlighting some modern examples of and possibilities for conversion: industries across America shifting from conventional and failing ways of doing business to an embrace of enterprising and inventive opportunities for a sustainable future. | This week we are talking about ocean calm and the ways that we are affected in mind, body and spirit by a peaceful ocean. In this episode we tell the myth of Alkyone and her transformation from woman to kingfisher, and the breathless calm required to hatch her fledglings at sea. | The World Ocean Observatory is partnering with Main Street Bucksport this year for the 4th annual International Maritime Film Festival, a celebration of maritime heritage, spirit of adventure, concern for the environment, and ingenuity of boats and waterborne pursuits. In this week's episode of World Ocean Radio we discuss the upcoming festival and call for submissions, and reflect on the importance and power of the written word, photographs and film to make us aware of issues and to act toward... | This week on World Ocean Radio host Peter Neill gets us thinking about seawater: as a resource for fresh drinking water, as a means for robust renewable energy, and perhaps so much more; and he discusses the potential for inventive ideas using ocean systems that have yet to be imagined or explored. |
| Bridges are physical structures born from the ingenuity and hard work of humankind, engineered to connect things from one side to another. Bridges are also symbols and metaphors. This week on World Ocean Radio host Peter Neill muses about the bridge between despair and hope, between resistance and reinvention, between past and future. In this episode he encourages us to have the courage and determination to cross over to the other side where a sustainable future awaits. | How does the Green New Deal integrate with the best desired practices and changes for the ocean? In this episode of World Ocean Radio we outline a paper published by The Ocean Foundation that addresses three ocean areas that must be considered as part of a vision and strategy for developing a more sustainable economy: shipping, energy production and food security. | Solar energy has emerged worldwide as a serious and viable alternative to fossil fuels, and can now be found in many places around the world. In this episode of World Ocean Radio we argue that solar power must be recognized as the most powerful energy technology available to us today. | There has never been a better time to be a citizen scientist--those individuals interested in the collection of data toward solutions, the expansion of public awareness, to satisfy curiosity, and to help develop concrete actions for the protection of the ocean. In this episode of World Ocean Radio we provide a number of examples of ocean science initiatives for the curious at heart, whether your interest is penguins, birds, clouds, phytoplankton or any other feature of the ocean world. |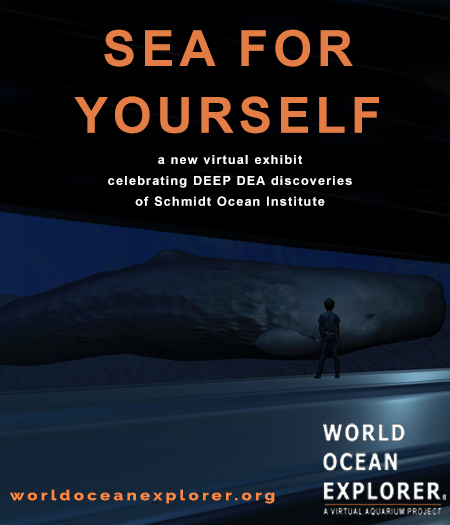 Explore deep-sea animals and environments as you've never seen before. In partnership with the Schmidt Ocean Institute (SOI) the World Ocean Observatory (W2O) has launched a groundbreaking immersive 3D virtual aquarium exhibit! Try World Ocean Explorer FREE today at worldoceanexplorer.org/deep-sea-aquarium.html
SUPPORT W2O WHEN YOU SHOP ONLINE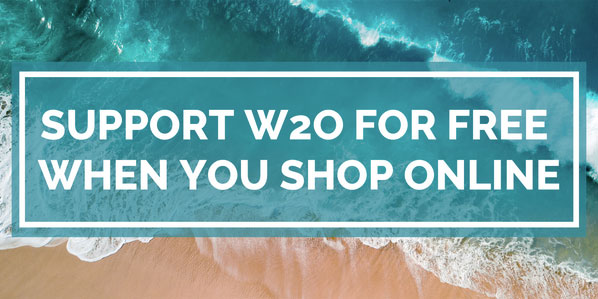 GreenH2O Rewards is a free browser extension that gets 30,000+ stores to contribute part of your purchase price to water-related charities. When you join through the W2O referral link you'll automatically be supporting our programs--at no extra cost--when you shop online. GreenH2O Rewards extension will also save you money by automatically applying the best discount codes at checkout. Saving money and helping the ocean. What could be better?
* GreenH2O Rewards will never collect your personal information nor sell your data
OUTLAW OCEAN MUSIC PROJECT:
WHERE MUSIC MEETS JOURNALISM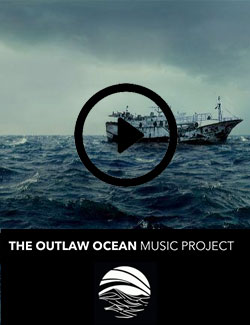 All music in this project is based on THE OUTLAW OCEAN, a New York Times best-selling book by Ian Urbina that chronicles lawlessness at sea around the world. The reporting touches on a diversity of abuses ranging from illegal and overfishing, arms trafficking at sea, human slavery, gun-running, intentional dumping, murder of stowaways, thievery of ships, and other topics. The music is an act of solidarity across geography and language, and an attempt at storytelling from written word to music. It is a captivating collection of inspired songs. Take your pick: listen to ambient tracks, classical, electronic or hiphop.