A weekly series of five-minute audio essays on a wide range of ocean issues from science and education to advocacy and exemplary projects, brought to you by long-time host Peter Neill. Available for RSS feed, podcast, and syndicated use at no cost by community radio stations worldwide.
| | | | |
| --- | --- | --- | --- |
| This week on World Ocean Radio: part one of a new multi-part series entitled "BLUEprint: How the Ocean Will Save Civilization". In this episode, Security and Peace on the Ocean, we are asked to examine our current conventions, ideas and interests related to equity, justice, morality and resource consumption if we are to achieve true peace and security as a human race. | There are numerous examples of the ways that water consumption and use go unseen in our daily lives. From clothing to food, from paper to metal and wood products, from packaging to smart phones, automobiles to energy extraction, and so much more. In this episode of World Ocean Radio we argue for the ways that water use and consumption should be rated and labeled on every product we consume as a means to calculate the true cost of the most important and valuable resource on earth. | In World Ocean Radio's Slavery: Heritage and Identity series we discuss the maritime origins of slavery; the last slave ships that ran kidnapped cargo from Africa to North America; the atrocities of the slave trade and the continuity of structural racism within the U.S. and elsewhere; examples of people of African origin taking back their history and cultural interpretation; the ways in which our shared identity have been shaped by an amalgamation of cultures; projects around the world... | This week on World Ocean Radio we share the final episode of the five-part Slavery: Heritage and Identity series. In this broadcast we look at the ways we as global citizens can promote and connect with the ocean community to advance understanding of the African experience as part of our shared maritime history. We highlight two examples of projects in Africa promoting connection and ocean literacy. |
| This week on World Ocean Radio: part four of the five-part Slavery: Heritage and Identity series. In this episode we discuss the history of La Amistad , the 19th century Spanish slave ship that ran kidnapped human cargo to Cuba to support the sugar plantations. La Amistad is famous for the 1839 slave uprising and capture of the vessel, the ensuing legal battle for their freedom, and the construction effort of a replica ship launched in 2000 to continue an international conversation about... | In this episode of World Ocean Radio, part three of the five-part Slavery: Heritage and Identity series, we introduce listeners to Diving with a Purpose, an organization dedicated to the conservation and protection of submerged heritage resources by providing education, training, certification and field experience to adults and youth in the fields of maritime archaeology and ocean conservation, and to document and protect African slave trade shipwrecks and the maritime history and culture of... | In this episode of World Ocean Radio, part two of the five-part Slavery: Heritage and Identity series, we discuss trans-Atlantic slavery in the context of the UNESCO Slave Route Project: Resistance, Liberty, Heritage that was established to break the silence and liberate the history surrounding slavery and the slave trade. | What were thought to be the remains of America's last slave ship--the Clotilda--were unearthed on a muddy river bank in the Mobile-Tensaw Delta in Alabama in 2018. These purported remains, and the artifacts from another slave ship, the São José-Paquete de Africa, are important symbols of the cultural relationship and interconnected history of the trans-Atlantic slave trade. In this episode of World Ocean Radio, part one of a five-part series entitled Slavery: Heritage and Identity, we discuss... |
| This week on World Ocean Radio we review a new book by photographer George Steinmetz with essays by Andrew Revkin. "The Human Planet: Earth at the Dawn of the Anthropocene" is a collection of stunning photographs of our planet taken from above. The photos are evocative, powerful, emotional and stunning encapsulations of Nature and, for better and for ill, the aspirations of civilization. Published by Harry N. Abrams, April 7, 2020. Available at your local bookseller. | This week on World Ocean Radio host Peter Neill asks us to look to the ocean during these turbulent times of social unrest, to recognize the ocean as at times a connector and circulator of slaves and refugees, but now also as the great equalizer and unifier for all who care to live collaboratively, in agreement, with equity and reciprocity. | This week on World Ocean Radio we discuss the Sargasso Sea--a verdant, vital ecosystem that supports a great diversity of life, provides shelter for marine mammals, and serves as a repository for much of the spoils of human endeavor: shipping, fishing, harvesting, and pollution. And we discuss conservation efforts including the Hamilton Declaration and the formation of the Sargasso Sea Commission, protection measures working toward the establishment of an International Marine Protected Area. | World events have made 2020 a more difficult year than it was already shaping up to be. Ocean systems have never been more challenged than today, and the ocean has never been more essential as we plan for change. The World Ocean Observatory is a major utility for ocean communication, and we are dedicated to our work as a means to advance public awareness and political will. On this World Oceans Day--and every day--we are advocating for the health of the ocean through education, public... |
| In 2019 a partnership was announced between The Nippon Foundation and the International Hydrographic Organization to undertake the GEBCO Seabed 2030 Project that aims to bring together all available data to produce A General Bathymetric Chart of the Ocean by 2030. This week on World Ocean Radio we outline the purposes of the project, seen as a major contribution to the United Nations Sustainable Development Goal (SDG 14): to conserve and sustainably use the oceans, seas, and marine resources... | This week on World Ocean Radio: host Peter Neill offers reflections on the word "blue" and the profound stages of meaning beyond the color of the sea and sky to encompass depth, stability, wisdom, faith, truth, redemption, and the natural world. | This week on World Ocean Radio we assert that the age of oil is over: from the rise of renewable energy production worldwide to the reevaluation of oil based plastics and fertilizers, to the increased recognition of the effects of climate change, instability, and social disruption--the tide has turned on fossil fuel extraction and the corruption of natural resources worldwide. | This week concludes the nine-part ocean literacy series, a framework for formal and informal education to help us better understand the ocean's influence on us and our influence on the ocean. We are challenging the existing methods for teaching and learning about the ocean, suggesting that traditional curricula could be re-examined and multi-disciplinary approaches explored so that we all may begin to understand the ocean as the defining feature of our planet and the influence it has on all... |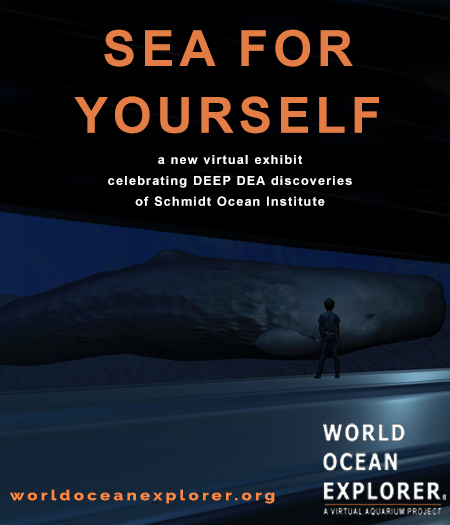 Explore deep-sea animals and environments as you've never seen before. In partnership with the Schmidt Ocean Institute (SOI) the World Ocean Observatory (W2O) has launched a groundbreaking immersive 3D virtual aquarium exhibit! Try World Ocean Explorer FREE today at worldoceanexplorer.org/deep-sea-aquarium.html
SUPPORT W2O WHEN YOU SHOP ONLINE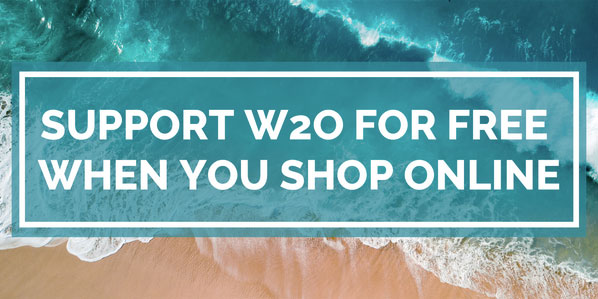 GreenH2O Rewards is a free browser extension that gets 30,000+ stores to contribute part of your purchase price to water-related charities. When you join through the W2O referral link you'll automatically be supporting our programs--at no extra cost--when you shop online. GreenH2O Rewards extension will also save you money by automatically applying the best discount codes at checkout. Saving money and helping the ocean. What could be better?
* GreenH2O Rewards will never collect your personal information nor sell your data
OUTLAW OCEAN MUSIC PROJECT:
WHERE MUSIC MEETS JOURNALISM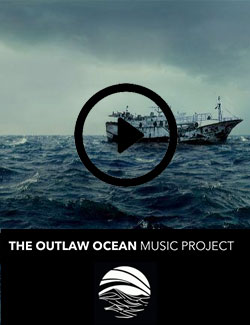 All music in this project is based on THE OUTLAW OCEAN, a New York Times best-selling book by Ian Urbina that chronicles lawlessness at sea around the world. The reporting touches on a diversity of abuses ranging from illegal and overfishing, arms trafficking at sea, human slavery, gun-running, intentional dumping, murder of stowaways, thievery of ships, and other topics. The music is an act of solidarity across geography and language, and an attempt at storytelling from written word to music. It is a captivating collection of inspired songs. Take your pick: listen to ambient tracks, classical, electronic or hiphop.