Billion Oyster Project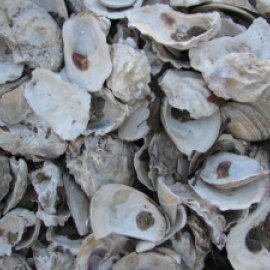 Oysters have had a history of ebb and flow, plenty and scarcity, and in New York Harbor there was a time when the waters were so polluted that oyster populations diminished and interest in consumption vanished. Enter the Harbor School, an innovative high school on Governor's Island on the East River in New York City. They have launched a project to revive the defunct oyster populations through an ambitious goal of restoring no less than one billion oysters to the harbor. In this episode of World Ocean Radio, host Peter Neill will discuss the school's history and their restorative ecosystem service activities and their effort to reconnect the harbor to the 30 million people living within its vast urban watershed.
About World Ocean Radio
Peter Neill, Director of the World Ocean Observatory and host of World Ocean Radio, provides coverage of a broad spectrum of ocean issues from science and education to advocacy and exemplary projects. World Ocean Radio, a project of the World Ocean Observatory, is a weekly series of five-minute audio essays available for syndicated use at no cost by college and community radio stations worldwide. A selection of episodes is now available in Portuguese, Spanish, French, Swahili, and Mandarin, enabling us to reach 75% of the world's population. For more information, visit WorldOceanObservatory.org/world-ocean-radio-global.
Image: Recycled oyster shells are gathered and redistributed to coastal areas where they grow another oysters: a natural cycle of sustainability and plenty. Courtesy of Govisland.com
Learn more about the Billion Oyster Project at billionoysterproject.org.